If you have just had a major construction project completed at your home, you know how messy it can get! Even in the best case scenario when everything goes according to plan and the construction crew is as tidy as can be, there will be dust and dirt everywhere. Not to mention leftover materials or forgotten tools. 
Post construction cleanup requires special equipment, patience, time, skill and thoroughness. Some construction debris can be dangerous to your health. Moreover, dust from brick or drywall can damage your home if it's not cleaned properly. Therefore leaving the cleanup to professionals from MistCont may be a better idea than cleaning yourself. 
If you're looking for reasons to hire a specialty crew for your post construction cleanup, read on for answers.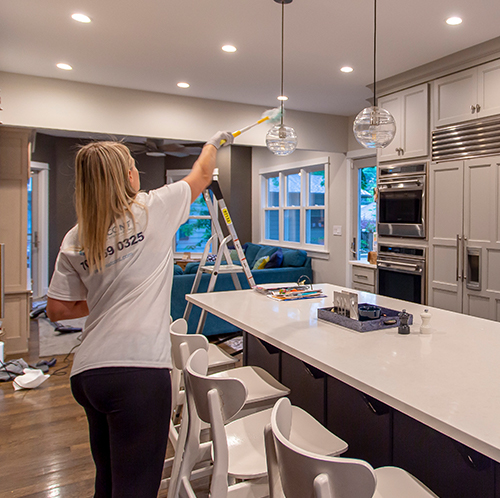 Hire the pros or DIY? 
This is a question that you should consider before completing any construction project. Yes, a cleanup will consist of the usual activities: dusting, polishing, wiping, vacuuming. However, the work will be more intense and may require some specialty tools that you may not possess. When you add up all the costs of needed products and labor, you may come to the conclusion that it makes more sense to hire an expert cleaning company like MistCont. But, to be honest, it's not all just about the money. 
MistCont has been on the market for over a decade. We have the experience, the skilled professionals and the equipment to tackle any cleaning job. We'll work tirelessly to leave your home looking tidy after a renovation project. Give us a call for a free estimate or if you want to find out more!
Benefits of hiring professionals 
When remodeling, many homeowners underestimate the amount of time and work that will be necessary for proper cleanup. While you can try to save some cash and do the work yourself, there are many reasons why it might be a better idea to call in the experts. Below, we list some of them. 
It's safer

. Professional post-construction cleaners know the hazards and challenges of cleaning post renovation. They are used to finding stray nails or pieces of glass that were left behind by the construction crew. In addition, they have a plan to tackle the amount of dust that usually accumulates during remodeling. Bottom line is that they know what to look for and what to wear to avoid injury. 

It requires skill.

Basic cleaning is something all of us can do, however, post-construction cleaning requires some expertise and skill. Professionals at MistCont will be more effective because of the training they've received and the methods they use to clean any type of surface. Additionally, expert cleaners know where to look to ensure not missing a spot (or a drawer). 

Special equipment may be needed.

Your regular vacuum might not be enough for the job. Industry strength equipment may be needed to complete the post construction cleaning. Professionals have easy access to specialty machines. They can usually bring whatever they will need with them for faster, better results. 

Think about your budget.

You may be under the impression that by cleaning the house yourself, you'll be saving money. But that may simply not be true. The costs of cleaning materials and tools, as well as specialty equipment rentals can start to add up quickly. That's not even taking into account your valuable time and peace of mind. In the event the equipment breaks, you'll be responsible for its repair, which can be costly. A professional team will charge a pre-established amount, helping you stay on top of your budget.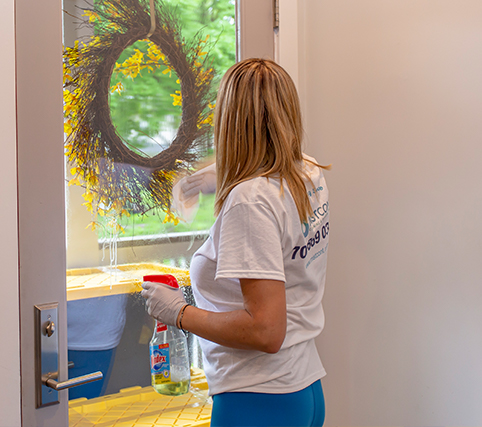 Stages of post-construction cleaning 
Post-construction cleaning can be divided into three separate stages. 
Stage 1: Rough clean 
This is the first stage of the cleaning process. Professionals visit your home and inspect it. They make a blueprint to follow as the work.  All the dust and debris is removed; windows and glass doors are cleaned as well. Rough cleaning usually happens once plumbing and framing of electrical wires are finalized. When this phase is complete, painting and flooring follows. The cleaners remove large items that cannot be easily vacuumed, as well as dust from doors, windows and cabinets. 
Stage 2: Light clean 
This is the longest stage, since a lot of tools and pieces of equipment are used. Cleaners focus on the kitchen, bedroom and bathroom areas. What's being cleaned: sinks, cabinets, toilets, baseboards, door frames, mirrors, other appliances. Floors are vacuumed and mopped. Everything is done with great care and attention to detail. It is important to be very thorough in this stage so that no spot is left untouched. That's why light cleaning may take more than one day. After all, you want your house to look great but also be a safe and healthy place.  
Stage 3: Touch-up clean 
During this stage the crew of experts tries to identify the areas where most dirt accumulates. Cleaners wipe down stains, smudges and fingerprints off of surfaces.The garage area is cleared. Carpets and floors are vacuumed and mopped once again. Final touch-ups are given to your home so as not to miss a single corner.
These stages can always be modified to fit your particular needs. Maybe you'll require extra power-washing or want some other furniture detailed. MistCont will gladly go over the plan with you. We'll treat your home as our own. Your complete satisfaction is our goal. 
Contact MistCont to schedule a post construction cleaning!
If you're planning a construction project or just completed remodeling of your home, you may need a professional crew to help you with the cleanup. If that's who you're looking for, we are so glad you found us! MistCont is a local company with years of experience. We are reliable and hardworking. Our friendly and skilled staff will take great care of your home. No job is too big or too small! We're here to answer your questions and provide you with a quote. If you want a clean home, call or email MistCont today. We are ready to help!