Having a clean space is important for your health—both mentally and physically. Dirt, dust, debris, pet hair, and dander can cause stress and is very frustrating to have around. An unclean residential or commercial space is also unhealthy. Bacteria grows in unclean environments, and illnesses spread.
Cleaning regularly is a chore, but it needs to be done. If you are busy with work, kids, hobbies, and so on, you may not have a ton of time to clean. You also may simply hate cleaning (that's okay!). Whatever the case may be, you should consider hiring a professional cleaning service in Highland Park to keep your home or commercial space clean and spotless.
Mistcont provides high-quality cleaning services for residents of the Chicagoland area. We are locally owned and have been in business for over ten years. Over this time, we've built a stellar reputation due to our outstanding customer service and affordable rates.
If you don't have time to clean or simply don't want to, hire Mistcont for your professional cleaning needs!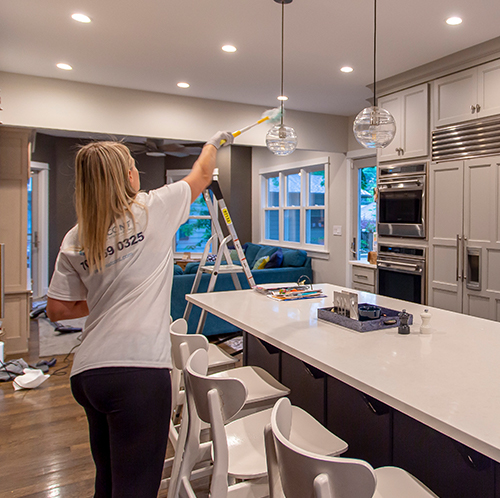 Why a Professional Cleaning Service in Highland Park?
There are a lot of advantages that come with hiring a professional cleaning service in Highland Park. These include:
Excellent Quality Cleaning
Unless you are a professional cleaner, you may not have the knowhow or tools to get your space as clean as you want it. It's great to do your own cleaning here and there but you should consider hiring a professional cleaning company for regular services to ensure your commercial or residential space stays as clean as it can be. Mistcont employs the best cleaners around, and they are armed with the tools they need to get the job done perfectly.
More Time for YOU
Cleaning is a chore. It takes up a lot of time, and it can be pretty exhausting. There are other things that you want to do with your time. Whether you like to go for walks, play with your kids, spend time with your spouse, or simply watch your favorite shows, cleaning can get in the way. By hiring a professional cleaning company, you can spend more time doing the things you love to do, and less time scrubbing the toilet.
Deep Cleaning
Speaking of scrubbing the toilet, when was the last time you got behind your toilet and scrubbed? When was the last time you brushed or vacuumed the back of your closet? There are a lot of spaces people miss when cleaning. That's what deep cleaning is for! Mistcont provides deep cleaning services in which our team cleans your home from top to bottom. This means your ceiling fans, tiles above your shower, blinds, and everywhere else you can think of. Trust us—your home or commercial space will benefit from the occasional deep clean!
Longer-Lasting Carpets
Carpets and rugs don't last forever. Over time, they wear and are damaged. This is especially the case if they aren't properly cleaned and cared for. Many people take their carpets and rugs for granted. This includes not vacuuming regularly and using the wrong chemicals to clean them when an accident happens. In order to ensure the longevity of your carpets and rugs, you'll want to hire a professional cleaning service. They will properly clean your carpets and rugs and ensure they have a longer lifespan.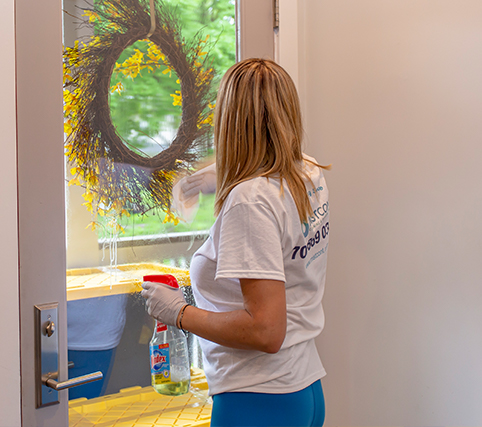 Looking for a cleaning service in Highland Park?
We're Happy to Clean Your Home or Business!
With over a decade of experience, we know how to clean your residential or commercial space properly and professionally. Whether you need ongoing services or a one-time, deep cleaning we are happy to help. Give us a call to learn more about our cleaning services and book an appointment.
Different Types of Cleaning Services in Highland Park
There are a variety of different types of cleaning services we offer. These include:
Commercial Cleaning. Your customers will definitely judge you on the cleanliness of your business. No one wants to go into a store and see dust all over the display shelves. It's also important for your employees to have a clean work environment. Not only is it gross to show up to work at a place caked in dust and covered in dirt, but it is also unsafe. While you may spend time cleaning up before and after work hours, it likely isn't enough. Mistcont ensures your business is spotless.
Residential Cleaning. You spend the majority of your time at home. You don't want to spend a good chunk of that time cleaning, and you don't want to hang out around a dirty house, condo, or apartment. With professional residential cleaning services, you can relax when you get home and not have to worry about dirt, dust, dander, and pet hair.
Moving. Moving is a difficult time. There is a lot of planning that needs to be done, and it takes a whole lot of effort. With all of the tasks that need to be completed, why add cleaning your old place to the list? Instead, you can hire a professional cleaning service to ensure your old condo, house, or apartment is properly cleaned for the next resident. If the previous tenant of the place you are moving into wasn't polite enough to clean before they left, we are also happy to clean your new place as well.
One-Time Cleaning. You may have friends or family coming over to visit. Or you may simply want your house professionally cleaned. Whatever the case may be, if you don't need ongoing services, don't worry—we offer one-time cleaning services!
Construction. Construction can be a lot of fun, but it also leaves a lot of dirt and debris behind afterward. We'd be happy to clean up that mess.
With COVID-19 and other illnesses going around, it's important to keep your home or business free of germs. To combat these illnesses, we offer hospital-grade disinfection services that eliminate up to 99.9% of illness-causing germs. If you have any questions about our disinfection services, reach out today!
We service many other areas such as: