Everyone loves a clean home or office space. It's nice to come home to a dust-free, sparkling house after a long day. It's also nice to open your business for the day and not have to worry about sweeping, mopping, and cleaning the toilets. Cleaning takes a lot of time and energy, and most people don't know how to deep clean their home or business.
If you are sick of spending your free time cleaning, you are busy with work, you don't know how to deep clean, or you simply don't want to clean, consider hiring Mistcont. We offer professional cleaning services that are top-quality. As a locally-owned business, we care about our neighbors in the Chicagoland area, and we offer our services at fair prices. When you go with Mistcont, you can rest assured that your home, apartment, office space, restaurant, or other space are cleaned from top to bottom. We guarantee you will be satisfied with our professional cleaning services.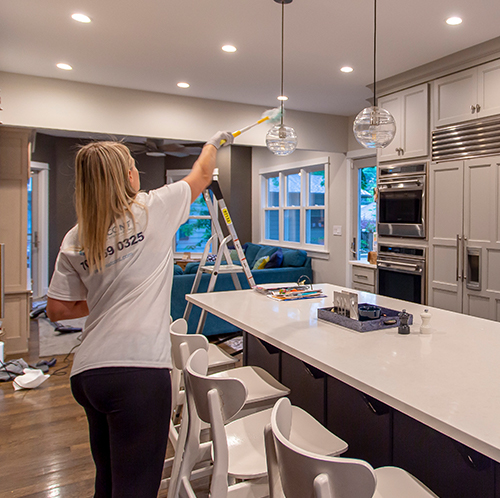 Why a Professional Cleaning Service in Clarendon Hills?
There are a few reasons why you'll want to consider a professional cleaning service in Clarendon Hills. These include:
High Quality Cleaning
You may clean throughout the week, which is excellent! It's good to keep a clean house or business. With that said, you may be missing a lot of spots. You also may not be using the best cleaning materials available. A professional cleaning service like Mistcont uses top-quality cleaning materials. Our team are experts at what they do, and you can rest assured that your home or office will be spotless by the time we are done.
Longer-Lasting Carpets
Carpets and rugs often aren't properly cared for. Even though you may occasionally vacuum, your carpet may not be getting the attention that it needs. Carpets and rugs can collect dirt, dust, pet hair, dander, and more. This can lead to allergies, respiratory issues, and other concerns. In short, it's dangerous to not properly clean your carpets and rugs.
Keeping your carpets and rugs clean will also help with their overall longevity. A professional cleaning service is able to properly clean your rugs and carpets to ensure they last longer, while also ensuring your safety.
More Free Time
No one likes to spend all of their free time cleaning up. You have things to do. Whether it's working, spending time with friends and family, or just getting caught up on your favorite show, you have things that you like to do more than cleaning. By hiring a professional cleaning service, you can spend time doing the things you enjoy, instead of spending your time scrubbing.
Deep Cleaning
There are lots of spots throughout your house that you are likely missing. Even if you wipe your counters, sweep your floors, and mop regularly, you're probably missing a few areas. Some spots are difficult to clean. Others simply go unnoticed. It's important to deep clean your house and/or business regularly. This means the corners of the closets, the blades of the ceiling fans, the back of the toilet, and other places you may forget or simply can't get to.
Mistcont provides professional deep cleaning services that are comprehensive. We'll make sure no corner goes uncleaned!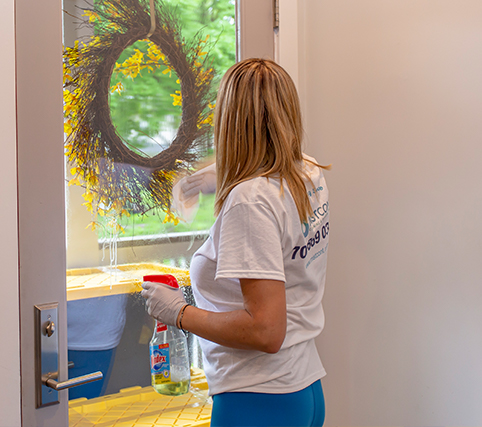 Looking for a Cleaning Service in Clarendon Hills?
Contact Us Today for a Cleaner Home or Business!
If you are looking for a professional cleaning service, we're here for you! We have been in business for over 10 years and are proud to serve the Chicagoland area. Whether it is a commercial or residential cleaning, we are able to clean your building from top to bottom. Call us today!
Different Types of Cleaning Services in Clarendon Hills
There are a variety of different types of cleaning services we offer. These include:
Residential Cleaning. We all like coming home to a clean house. It can be difficult to find the time to clean, though. With work, kids, family, and other obligations, you're busy. Our residential cleaning service helps to ease your burden by providing you with an amazing cleaning for your home. This means you can focus on what you like doing on your time off, and not scrubbing the counters.
Commercial Cleaning. It's extremely important for your business to stay clean. Your customers expect to walk into a clean building, free of dust and dirt. So do your employees. Not having a clean business is actually a safety hazard. It can be particularly problematic if you are in the foodservice industry. Mistcont will make sure that your commercial building is clean, safe, and sparkling.
One-Time Cleaning. There are times when you are going to entertain guests, or you have loved ones visiting. For those special occasions, you'll want a one-time deep cleaning service. While you may keep things tidy around your house, there's a good chance you are missing some spots. With a one-time, deep cleaning our expert staff can ensure your home is clean and presentable for your guests.
Construction. Construction is dirty. After the job is done, there is dust all over, and often the dirt on the floors hasn't been cleaned up for a while. After a construction job, hire Mistcont to professionally clean up after the construction crew. This way, you can enjoy your new renovation or remodel instead of cleaning up.
Moving. Moving is tough. There are a lot of things to worry about, and it causes a lot of stress. One thing you probably don't even want to think about is cleaning your house, condo, or apartment. Not only is it polite to clean up for the next tenant but, if you are renting, it is often required. A professional cleaning service takes care of the cleaning after you move out, so you don't have to. That's one less thing to worry about!
Mistcont also offers hospital-grade disinfection services that eliminate up to 99.9% of illness-causing germs. With COVID-19 and other illnesses, it's a good idea to have your home or business disinfected for your safety and the safety of your guests.
We service many other areas such as: