Are you sick of spending a bunch of your free time cleaning? If you own a business, are you tired of coming in early or staying late to vacuum the floors, wipe the desks, and clean the toilets? If so, a professional cleaning service may be the perfect solution for you.
Mistcont offers high-quality professional cleaning services in Park Ridge. We have been servicing the Chicagoland area for a decade, and we take pride in providing outstanding services at reasonable rates. Whether you have guests over and are looking for a one-time clean or you own a business and need ongoing cleaning services, you can rest assured that you will get the highest quality of service possible. Your satisfaction is guaranteed!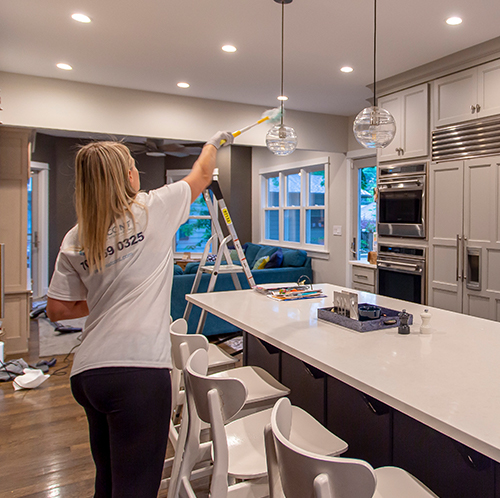 Why a Professional Cleaning Service in Park Ridge?
There are a variety of reasons why you'll want to consider hiring a professional cleaning service in Park Ridge. Some of these reasons include:
Quality Cleaning
While you may clean your home or business regularly, there's a good chance it isn't getting a professional-grade cleaning. Professional cleaners know what materials and tools to use to clean different surfaces. They also know how to clean efficiently, while not missing any spots. If you want your home or business to get a high-quality cleaning, you'll want to hire a professional cleaning service.
Longer-Lasting Carpets
Carpets often don't get the love and attention they deserve. Many people take their carpets and rugs for granted. This leads to them being poorly taken care of. Before the owner realizes it, their carpets or rugs are destroyed. Carpets and rugs need a certain level of care to stay clean and increase their longevity.
The safety of your loved ones is extremely important. What a lot of people don't realize is that not taking care of their carpets is a health risk. All of the dirt, dust, dander, and more can cause allergic reactions, respiratory issues, and other health concerns.
To keep your rugs, carpets, family, and yourself safe, have a professional cleaning service clean your carpets and rugs properly.
More YOU Time
Cleaning a home or business from top to bottom can take a lot of time. This is time that you could have been spending doing something you love. Whether it's walking your dog, playing with your kids, or simply curling up on the couch reading a book, there are a ton of things that you could be doing besides cleaning. By hiring a professional cleaning service, you can spend more time doing what you love to do, and less time scrubbing.
Deeper Cleaning
No one is questioning your cleaning ability. With that said, there's a good chance that you missed a spot…
Professional cleaners are able to provide deep cleaning services that hit the trouble areas that most people miss. Whether it's your refrigerator, the back of your closet, your ceiling fan blades, hard to get to places, or other spots people forget, your professional cleaner will make sure those areas are clean. For a deeper clean, contact Mistcont for a deep cleaning service.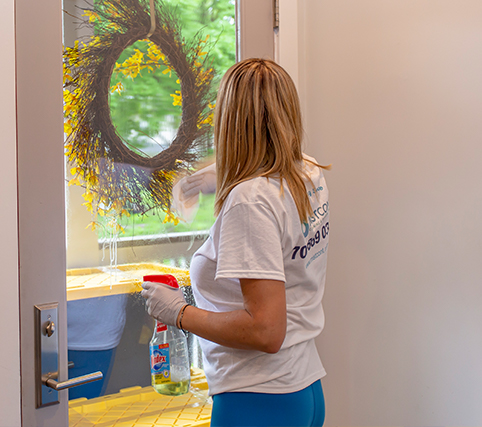 Looking for a cleaning service in Park Ridge?
Reach Out Today for a Cleaner Home or Business!
If you are ready for a professional cleaning in Park Ridge, reach out to Mistcont today. We'd be happy to thoroughly clean your home, office, restaurant, or any other space you need cleaned. We can also disinfect your commercial or residential property—leaving you with peace of mind knowing your home or business is safe from illnesses. Call us today!
Different Types of Cleaning Services in Park Ridge
There are a variety of different types of cleaning services we offer. These include:
Residential Cleaning. Having a clean home makes a world of difference. It isn't until you've had a dirty and cluttered home cleaned that you notice just how much cozier your home can be. Whether you have an apartment, condo, or house that needs a little work or a deep cleaning, Mistcont is here to help. We provide top-quality residential cleaning services that leave your home spotless. Rest easy in your clean home with Mistcont cleaning services.
Commercial Cleaning. It's important to keep your commercial space clean. Whether it's an office, restaurant, store, or any other kind of business, you want your employees and customers happy with the cleanliness of the space. If your customers come in and see a bunch of dirt and dust all over, they are probably walking back out! While you may do your best to clean up, you're busy. Mistcont provides excellent commercial cleaning services for businesses. This allows you to focus on building your business and not sweeping the floors.
Moving. Moving is a lot of work, and it can be really stressful. You need to pack, get a truck, load, unload…there's just so much to do! Many people forget that they have to leave their old place clean until they've already started moving. Then they have to stress about cleaning on top of everything else! Instead of stressing about cleaning your old place, hire Mistcont. We will make sure your old apartment, condo, or house is clean from top to bottom. If your new place wasn't cleaned properly before the move, we'd also be happy to come by and clean up there as well.
One-Time Cleaning. There are times when you just want your house professionally cleaned. We get that! You may need a deep cleaning for your own peace of mind, or you may have guests coming over. Whatever the case may be, Mistcont can provide thorough, one-time cleaning services.
Construction. Construction is messy. Whether you've recently renovated, remodeled, or built from the ground up, there will be a lot of dirt and debris afterward. Mistcont is able to clean up after your construction job, so you don't have to.
Because of COVID-19 and seasonal illnesses, you'll want to make sure your home or business is properly disinfected. Mistcont offers hospital-grade disinfection services that eliminate up to 99.9% of illness-causing germs. If you would like to know more, ask us about our professional disinfection services.
We service many other areas such as: