Everyone likes to come home to a clean house.
Also, all business owners like to open up a clean office, store, or restaurant at the beginning of the day.
The problem is cleaning is an intensive process and a chore. Most people don't really like cleaning. We all clean because we know we have to, but many people dread it. There are so many other things you could be doing!
If you need your home or commercial space cleaned and you don't have the time, energy, or knowhow to give it a proper cleaning, contact Mistcont today. We'd be happy to professionally clean your residential or office space from top to bottom. You can rest assured that your space will be as clean as it possibly can be before we leave. We also offer hospital-grade disinfection services!
Miscont has been in business and serving the Chicagoland area for over ten years. We are locally owned, and we provide our customers with excellent service and prices.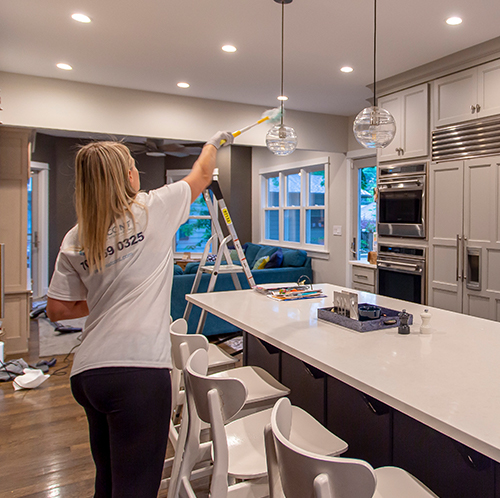 Why a Professional Cleaning Service in Elmhurst?
Hiring a professional cleaning service offers a whole host of different advantages. Below are some of the top reasons for hiring a professional cleaning service in Elmhurst:
Excellent Quality Cleaning
While we all know how to clean the majority of us aren't professionals at it. Because of this, you may end up missing spots around the house or your commercial space. You also may not know what materials you should be using and what tools are best for the job. A professional cleaner has the knowhow and access to the right tools to properly clean and disinfect the surfaces of your home or business and your floors. From the ground up, a professional cleaner can ensure all of the dust, dirt, grime, hair, and more are removed. This leaves you with a sparkling commercial or residential space.
More Fun Time
You may love spending time with friends, reading, watching tv, playing an instrument, playing with your kids, or doing a whole host of other fun activities. What probably isn't your favorite thing to do is clean. When you hire a professional cleaning service, you have more time for doing what you love.
Longer-Lasting Carpets
Most people don't think too much about the health of their carpets. You may clean them occasionally, but you also may expect them to simply last forever. This isn't the case. If carpets aren't properly cleaned, they will eventually be destroyed and need to be replaced. Many people don't know what materials to use to clean rugs and certain types of carpets. This leads to them being damaged.
Carpets soak up dirt, dander, pet hair, and more. This can cause allergic reactions and other health issues.
To ensure a longer lifespan for your carpets and the health of your loved ones, consider hiring a professional cleaning service.
Deep Cleaning
Doing a quick clean of your house is one thing. A deep clean is something else entirely. While you may regularly wipe your counters, sweep, mop, and dust, there's a good chance you aren't getting to the more troublesome areas. Behind the sink, the refrigerator, behind the toilet, the corners of your closets…there are a lot of spaces that get ignored. This means your house is never fully "clean." A professional cleaning service is able to provide a deep cleaning and hit all of the difficult areas. After a deep cleaning, your home will be truly spotless.
There are a lot of excellent benefits to hiring a professional cleaning service. If you have any questions about our cleaning services, reach out to Mistcont today.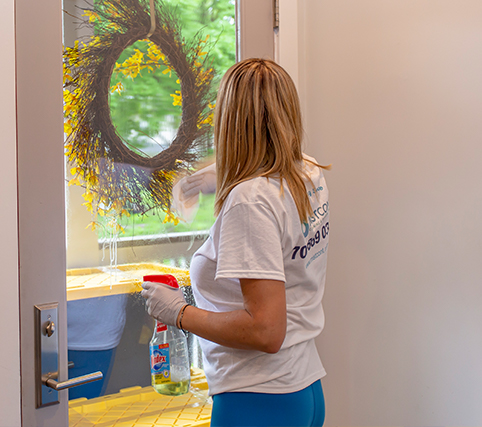 Looking for Cleaning Service in Elmhurst?
We Look Forward to Helping You!
If you are looking for an outstanding, professional cleaning service reach out to Mistcont today. We look forward to cleaning your home or business!
Different Types of Cleaning Services in Elmhurst
There are a variety of different types of cleaning services we offer. These include:
Residential Cleaning. Your home should be a place of peace and comfort. When you get home from work, your priorities should be on relaxing and spending time with your loved ones. Having to clean gets in the way of much-needed rest. With a professional cleaning service, you don't have to worry about cleaning your house from the ground up. This leaves you more time to rest and hang out with your loved ones.
Commercial Cleaning. It's extremely important for your business to be clean. Your customers expect to walk into a clean office, store, or restaurant. Your employees also don't want to sit at a desk caked in dust. Instead of coming in extra early or staying late to clean, hire a professional commercial cleaning service like Mistcont. We'll make sure your commercial space is spotless.
Moving. Moving is stressful. There are so many things to consider. From packing to getting a truck and the actual move itself, there is a lot that goes into moving from one residence to another. What people often forget until the last minute is cleaning. If you are a renter, your landlord will expect the house to be clean once you move out. If you are selling your house, it's only polite to leave it clean for the new residents. Whatever the case may be, it's a good idea to hire a cleaning company when you are moving. This allows you to focus on the move itself and not cleaning.
One-Time Cleaning. Do you have guests coming over? Maybe friends or family? If so, you want to make sure your house is clean. No one wants to show off a house covered in hair, dirt, and dust. Hire Mistcont for a professional, one-time deep cleaning if you have guests coming over.
Construction. Construction is extremely messy. A professional cleaning will remove all of the dirt and debris that is left over after a renovation or remodel.
Mistcont also offers hospital-grade disinfection services that eliminate up to 99.9% of illness-causing germs. Ask us for more information about our disinfection services to keep your family, customers, and/or employees safe.
We service many other areas such as: