Having a clean home or business is extremely important for a variety of reasons. For business owners, you want your employees and customers to have somewhere to shop or work without having to worry about getting sick and being put off by dirt and dust. Whether you have a home, apartment, or condo, you don't want to put the health of your loved ones at risk, and you don't want to put your own health at risk. It's also embarrassing to have people over to a filthy house.
If you don't have a lot of time to clean, you aren't sure how to properly clean, or you simply hate cleaning, contact Mistcont. We are happy to clean your residential or commercial property from top to bottom. We guarantee that when we leave, your space will be spotless!
Mistcont is a locally-owned business that has been around for over ten years. We proudly serve the Chicagoland area, and we look forward to helping you with your cleaning needs.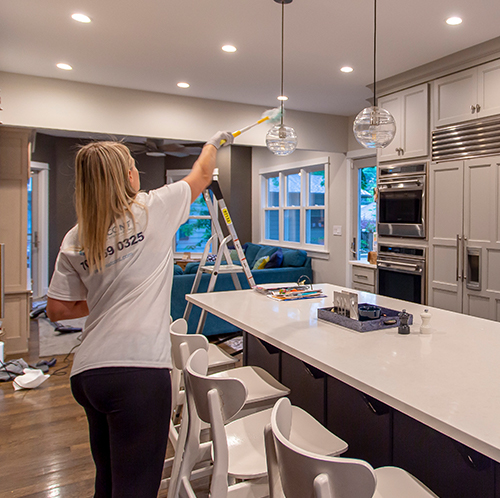 Why a Professional Cleaning Service in Itasca?
There are a lot of reasons why you should consider a professional cleaning service in Itasca. Some of those reasons include:
More Time for What You Love
If you are like most people, you don't like spending your time off cleaning your house from top to bottom. Even if you don't mind cleaning, there are other things that you would prefer to do. Whether it's spending time with your kids, going out with your spouse, or simply reading a good book, there are activities you prefer to do when you get home from a long day of work. Mistcont frees up your time by providing professional cleaning services. We are able to thoroughly clean your residential space, so you don't have to. This opens up your schedule and allows you to do more of what you love.
Quality Cleaning Services
Who doesn't like coming home to a clean house?
Whether you are a renter or owner of an apartment, condo, or house, you want it to be clean. You may not have the skills to get it and keep it clean, though. That's okay! That's what professional cleaners are for. By hiring a professional cleaning service to come by and clean regularly, you don't have to worry about spending your time cleaning.
Deeper Cleaning
Every once in a while, your space needs a deep clean. Even if you are good about vacuuming, sweeping, and dusting, there's a good chance you are missing some troublesome areas. With a deep cleaning, your cleaner will get to all of those spots that people often miss or can't get to. This includes ceiling fans, bathroom tiles, behind sinks and toilets, and more. Whether it's your residential or commercial space, you should make sure to have it deep cleaned every so often to ensure it is really clean.
Longer-Lasting Carpets
Carpets and rugs are magnets for dirt, pet hair, dust, and dander. This can cause allergic reactions and other health issues. They also get damaged over time and, if they aren't properly cared for, they need to be replaced. Having your carpets and rugs professionally cleaned can keep your home safe and improve the longevity of your carpets and rugs.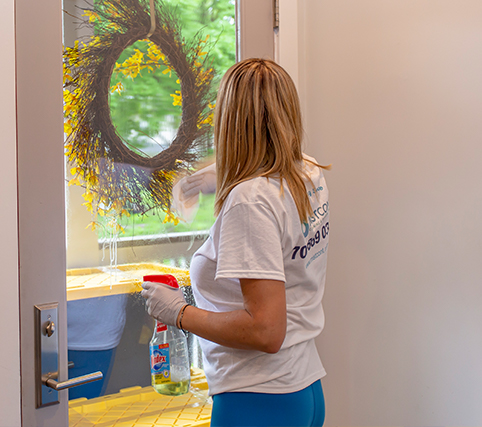 Looking for cleaning service in Itasca?
Contact Mistcont Today!
You deserve a clean home or business. Mistcont is here to help! Contact us today to learn more about our cleaning services and book an appointment. We look forward to speaking with you.
Different Types of Cleaning Services in Itasca
There are a variety of different types of cleaning services we offer. These include:
Commercial Cleaning. Your business should always be clean and presentable. If you run a store, restaurant, coffee shop, or any other customer-facing business, it needs to be spotless. Your customers don't want to come in and see dirt on the floors and dust on the shelves. Even if you run an office and customers don't come by you still have employees to consider. It's necessary to provide employees with a safe and comfortable working environment. A professional cleaning service is able to ensure your commercial space is clean, safe, and presentable.
Residential Cleaning. Your home needs to be clean for the safety of your loved ones and yourself. It's also frustrating and stressful to come home to a dirty house. With a professional cleaning service, you can ensure your apartment, condo, or home stays clean without spending all of your time scrubbing.
One-Time Cleaning. Do you have relatives coming to visit? Are you hosting an upcoming event? Do you simply want a cleaner living space? Whatever the reason may be, if you want a cleaner space, consider a one-time cleaning service. Mistcont will provide you with top-quality cleaners that are able to deep clean your residential or commercial space from top to bottom.
Moving. Moving is a long and difficult process. You have a lot you need to plan out and accomplish. One thing that people often forget about until the last minute is cleaning. If you are renting, it is expected that you properly clean for the next tenant. If you are selling, it's polite to leave the house clean. Mistcont provides professional cleaning services that ensure your home, apartment, or condo is clean once you move out. We can also clean your new space, so you are able to move into a clean and comfortable environment.
Construction. Anyone that has done any construction knows how dirty it is. Your space will definitely need a comprehensive cleaning once construction is over. Instead of spending a bunch of time cleaning up, hire Mistcont to clean the space for you.
With seasonal illnesses and COVID-19, it's important to keep your space clean and disinfected. Mistcont offers hospital-grade disinfection services that eliminate up to 99.9% of illness-causing germs. If you are interested in our disinfection services for your home or business, reach out to our team. We'd be happy to provide you with any additional information you need.
We service many other areas such as: