Are you expecting long awaited out-of-town visitors or maybe the in-laws are finally coming over? Are you planning a big house party or maybe you just hosted a large get-together? Do you feel like you need help with housekeeping? If you are looking for a one-time cleaning service, MistCont is here to help. Whether you need a regular cleaning or a deep cleaning, we'll make sure your house or apartment looks great. 
MistCont is a local business with over 10 years of experience in the field. Our satisfied customers praise our thoroughness. We promise to provide the best cleaning service possible every time! We'll help keep your home clean and healthy by removing dirt, dust, bacteria and viruses. We're convinced you'll love us so much, you might consider setting up a recurrent cleaning time.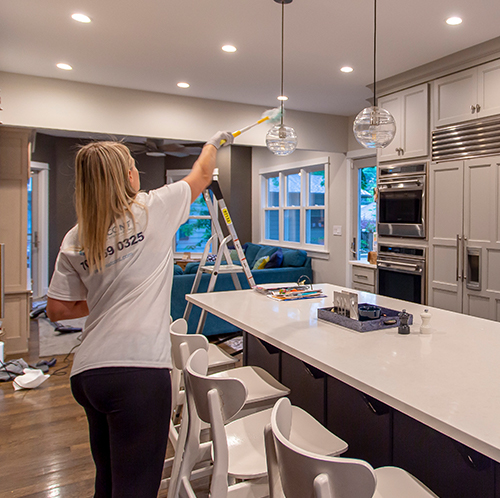 What are one-time cleanings? 
Hosting guests and throwing parties or other special occasions are usually times when a one-time clean is needed, so that every inch of your home can be spick and span. There are also times when life just gets too busy and you discover you need help with a larger cleaning project. No matter the situation, MistCont is there for you. We will clean your home efficiently and in a timely fashion. During a one time cleaning we pay extra attention to the nooks and crannies of your home. Basically, we treat it like our own. 
During a one time cleaning, our experienced crew will save you time and effort. They'll have your house or apartment looking, feeling and smelling fresh! Guaranteed! They've been trained to provide detailed cleanings of even the most challenging messes. Your complete satisfaction is our ultimate goal. We promise you tangible results every time. Schedule your cleaning and check it out for yourself! 
When do you need a one time cleaning? 
One time cleanings are especially helpful, when: 
You're planning a holiday gathering as a pre- or post- party cleanup 

A construction project has been completed and a cleanup is needed

You're moving in our out an apartment or home 

You need to deep clean your home. 
Please note that if you are looking for a more detailed clean, we recommend our Deep Cleaning Service. That includes the regular One-Time Cleaning plus inside-out cleanings of cabinets, closets, ovens, fridges etc. You can always customize our service by choosing just one or two areas that need more attention.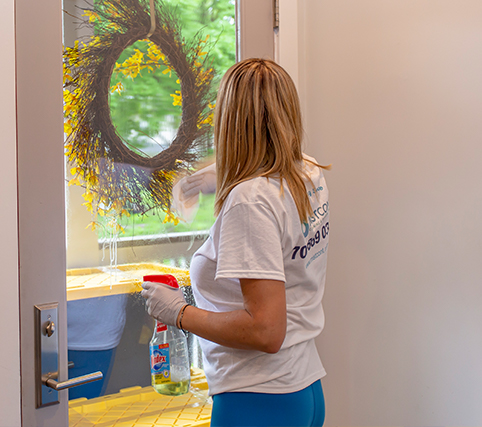 Why do you need a one-time cleaning? 
There are many reasons why you might need a one-time cleaning service. Life can get so busy that cleaning is pushed to the bottom of your to-do list. While we cannot offer help with doing your grocery shopping or picking up your kids from school, we can help you with cleaning your house. A clean home is a happy and healthy home for you and your loved ones.
One time cleanings can truly be a game changer by saving your time and helping you feel more accomplished and ready to tackle whatever it is you have planned. 
Some of the benefits of booking a one-time cleaning service include: 
Help with hosting an event.

While entertaining is fun, it can also be exhausting. Prepping a party is stressful with sending out invites, shopping, cooking, and decorating. You know deep down that a quick wipe down is simply not enough if you're hosting a crowd of people. You need a more thorough clean that MistCont will gladly provide. What about the clean up after the party? MistCont has got your back then, too. We will tailor our services to your needs. 

Help with a family visit

. When you want to get rid of that extra layer of dust before your parents or in-laws come over, don't stress, call MistCont. We can help you ensure that your home is clean and ready to impress. 

Enjoy a clean home in a few hours.

It's true for everyone – there are times in our lives when we get so roped into work and family activities, we forget about cleaning our homes. This is where MistCont comes in. We can one-time clean your house or apartment so you don't have to feel guilty. Haven't been able to touch up in a few weeks? Don't fret, just give us a call. Maybe you usually enjoy cleaning but simply got tired of it and need a much needed break. We understand! MistCont will leave your home in the best shape! 
The bottom line is that a one time cleaning service can simplify your life and get you back on track. At MistCont we will customize our cleaning services to meet your needs and expectations. To find out more, contact us today. 
What's the cost of a one-time house cleaning? 
The cost of a one-time cleaning depends on many factors. Here are the things we take into consideration when preparing your personalized quote: 
The type of services you need (standard or customized?)

Number of rooms and the overall square footage of your home

The overall condition of your home

Types of flooring in your apartment/house

Any special surfaces that require more attention 

Number of people and pets living in your home
MistCont will always help you identify the best option for you, keeping your budget in mind. We will gladly provide you with a free quote before you agree to anything. 
Reach out to MistCont today! 
Our team of professionals at MistCont is truly the best in business. We've been proudly serving the Chicagoland area and keeping our customers satisfied for over a decade. We provide: 
Modern technologies and practices to clean and disinfect your home 

Fully insured cleaning professionals, 

Free estimates 

Complete customer satisfaction. 
Whether you need a one-time cleaning or want to set up recurrent cleanings, we will be more than happy to accommodate you. We strive to bring you quality and value services that you can recommend to your family and friends. Want to learn more about our offer? Have specific questions about what we do and how? We're just an email or phone call away.