If you're sick and tired of spending your weekends cleaning up your house instead of enjoying time with your friends and family, a professional cleaning service may be the right choice for you.
While you may be cleaning up after yourself throughout the week, your house can still get dirty pretty quickly. Many people miss spots and rush through their cleaning to get to something they want to do more. The same goes for cleaning up at work. While you may try to keep your business clean, it's hard to do it on your own. You have employees to manage, payroll, customers, and so much more.
To save yourself some time and effort, consider hiring Mistcont. Mistcont is an Oak Brook cleaning service with over a decade of experience in the industry. We are able to provide outstanding cleaning services at a reasonable rate. We are locally-owned and are proud to serve the Chicagoland area.
When it comes to ensuring your home or business stays clean, leave it to the professionals at Mistcont.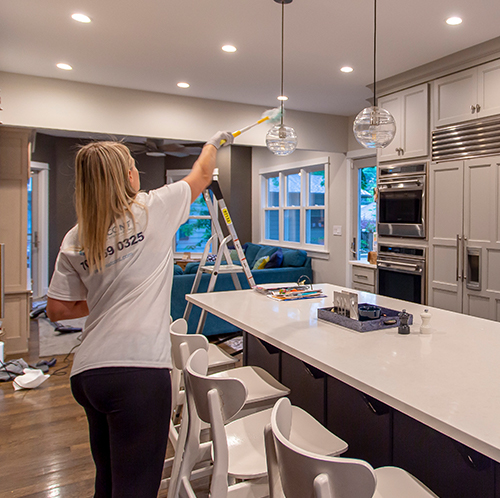 Why a Professional Cleaning Service in Oak Brook?
There are a few reasons why you'll want to consider a professional cleaning service in Oak Brook. These include:
Higher Quality Cleaning
You clean your house regularly. With that said, are you doing the best job possible? The answer is likely, "No." Even if you are good at cleaning, no one wants to spend all of their time off scrubbing the toilet and sweeping the floors. With a professional cleaning service, you can get the higher quality cleaning your home or business needs—provided by professionals with the best quality cleaning materials.
More Free Time
What do you like to do with your free time? Maybe you like to hang out with friends. Maybe you enjoy playing with your kids, watching movies, or reading…whatever it is you like to do with your free time, cleaning your home can cut into that. Mistcont will save you a ton of time by providing excellent cleaning services. You can kick back and read a novel while we ensure your home is sparkling.
Longer-Lasting Carpets
Carpets will get damaged over time. If you aren't properly caring for them, they are getting worse and worse. Eventually, you'll need to replace them entirely. On top of this, carpets can become a safety hazard. All of the dirt, debris, dander, and hair can cause allergic reactions, respiratory issues, and more. A professional cleaning service is able to give your carpets the care they need to increase their longevity and keep your loved ones and yourself safe.
Deep Cleaning
You may clean regularly, which is excellent! It's good to keep things tidy and ensure bacteria isn't spreading. With that said, when was the last time you really got into every corner of your house? Your closet? Behind the toilet? The tiles above the shower? A deep cleaning will eliminate the dirt, dust, and grime that you are likely missing during your regular cleaning.
In order to ensure your home is as clean as possible, make sure you hire a professional cleaning service like Miscont. We'll clean from top to bottom and get rid of all the hair, dirt, dust, and debris from around your house.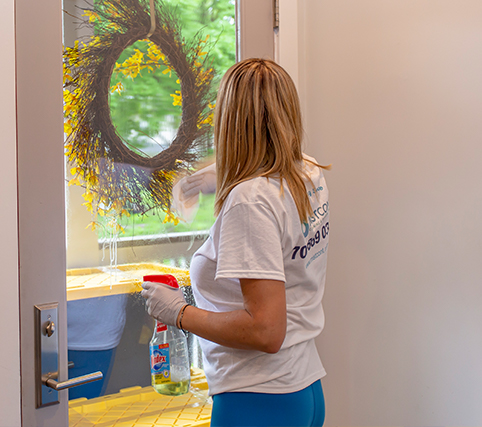 Looking for a cleaning service in Oak Brook?
We Look Forward to Speaking with You!
If you need a profession
We service many other areas such as:
al cleaning for your home or business, contact Mistcont today! We look forward to speaking with you and booking your upcoming commercial or residential cleaning service.
Different Types of Cleaning Services in Oak Brook
There are a variety of different types of cleaning services we offer. These include:
 Commercial Cleaning. Keeping your business clean is extremely important. Not only does it make a good first impression with customers, but it is also important for the safety of your employees and yourself. You spend a lot of time at work, and you don't want to work in a place covered in bacteria, dirt, dander, and grime. It is especially important to keep your business clean if you are in foodservice. You can't risk getting shut down or worse—getting a customer sick. Our commercial cleaning services will protect the health of your employees and customers, while also improving the appearance of your store, restaurant, or office space.
Residential Cleaning. Your home is where you spend the majority of your time. No one wants to spend all of that time surrounded by dirt, pet hair, dust, and more. You may be really busy, or you may just want to relax when you get home. Whatever the case may be, an ongoing residential cleaning will help to ensure your home stays clean—which allows you to do the things you like to do when you get home from work.
One-Time Cleaning. If you have a special occasion coming up, you'll want to ensure that your home is spotless. You don't want your friends and family coming over to see a bunch of hair around the sink and dirt on the floors. A one-time cleaning service is great for ensuring your home is spotless for guests. It's also nice to just have your home professionally cleaned once in a while!
Moving. When you move out, the next tenants will expect to move into a clean apartment, condo, or home. It's polite to clean up and, if you are renting, it is expected by your landlord. Moving is hard enough as it is. Consider hiring a professional cleaning service to clean up after your move. If you are moving in and the previous tenants decided to leave a mess, you can also hire a professional service to clean up so you can move into a clean home.
Construction. Construction is a fun but messy process. After construction, consider hiring a professional cleaning service to take care of the dirt and debris.
Ask us about our disinfection services! Our hospital-grade disinfection services eliminate up to 99.9% of illness-causing germs. This can help to keep your family safe from many illnesses, including COVID-19.
We service many other areas such as: