Cleaning is a chore. No one likes taking time out of their busy day to thoroughly clean their house. Sure, wiping down the counters and doing the dishes here and there isn't too bad, but deep cleaning a home from top to bottom is time-consuming and exhausting. Even cleaning an apartment can feel like a tall order—especially if you've let it go for a little while.
If you own a business and rent or own a commercial space, you face similar issues. You need to keep your business clean for the sake of your employees, customers, and yourself. Doing this on your own can be a tough—if not impossible—task.
When you are looking for help with cleaning your residential or commercial space, reach out to Mistcont. Our professional cleaning team is able to provide top-quality services at a reasonable price. We are a local business, and we have been servicing the Chicagoland area for over ten years. Allow us to help you with your cleaning needs.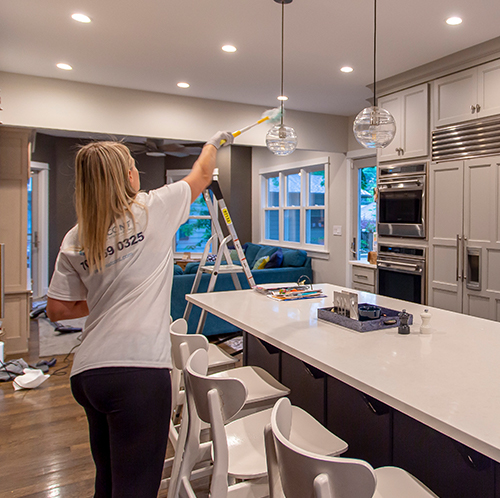 Why a Professional Cleaning Service in Willowbrook?
There are a variety of reasons why you should consider a professional cleaning service in Willowbrook. Some of these reasons include:
Quality Cleaning Services
There is a difference between cleaning your home occasionally and having it professionally cleaned. Even if you have the time to clean properly, you may not know which tools and materials are best for the job. You also may not be cleaning efficiently. Above all else, you are probably missing a lot of problem areas that only the pros know of. For a quality cleaning that goes above and beyond, you'll want to hire a professional cleaning service like Mistcont.
More Time for What You Love
You likely have kids, a spouse, friends, family, and/or other people that you would like to spend time with. You also have fun hobbies you enjoy, books you want to read, and TV shows to get caught up on. Regularly giving your house a good cleaning cuts into these activities. With a professional cleaning service, you are able to spend less time sweeping and scrubbing and more time doing what you enjoy doing.
Deeper Cleaning
Even if you are an avid cleaner, there's a good chance you aren't giving your home, apartment, condo, or business a deep clean very often—if at all. There are a variety of spaces that need a good cleaning that people often miss. This includes ceiling fans, blinds, closets, around toilets, and more. A professional cleaning service like Mistcont knows all of the areas that most people miss. We are able to clean your home or business from top to bottom—hitting the easy-to-miss spots.
Longer-Lasting Carpets
Carpets and rugs need to be properly cared for. While you may vacuum here and there, you may not be giving your carpets and rugs the attention they really need. You also may be using the wrong materials to clean them, which can damage them significantly in the long run. A professional cleaning company is able to properly clean your carpets and rugs—ensuring their longevity.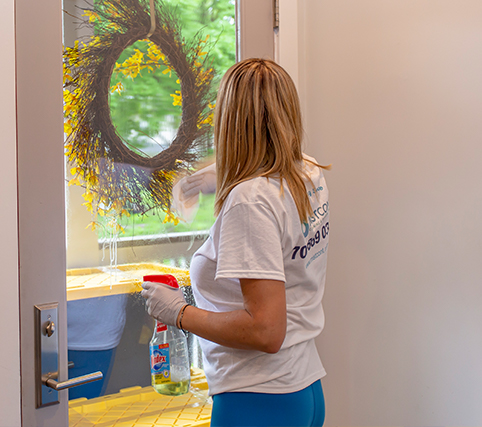 Looking for a cleaning service in Willowbrook?
Mistcont is Here to Help
Whether you are looking for a one-time cleaning or ongoing services, Mistcont is here to help. Contact us today and we'll get you scheduled for a comprehensive cleaning.
Different Types of Cleaning Services in Willowbrook
There are a variety of different types of cleaning services we offer. These include:
Commercial Cleaning. Your business should be not only clean but spotless. If you have a storefront, restaurant, coffee shop, or any other kind of business that customers visit regularly, cleanliness is one of the most important considerations for your customers to decide if they want to come back. Even if your business isn't open to the public, you have the health and safety of your employees that you need to consider. You may spend some time cleaning, but there's a good chance that you aren't as thorough as you could be. This is understandable—you're busy running a business! By hiring a commercial cleaning company, you can focus on building your business and leave the cleaning to the professionals.
Residential Cleaning. You spend a good chunk of your time at home. It's supposed to be your sanctuary and a place to find peace after a long day of work. It's not very peaceful to come home to a dirty apartment, condo, or home, though. After long hours at work, you probably don't want to clean. This can lead to cutting corners. Instead of working hard to clean after working hard at the office all day, hire Mistcont. We'll professionally clean your home, so you don't have to.
One-Time Cleaning. If you are hosting friends and/or family members, you don't want them coming over to a dirty house. It's embarrassing to have loved ones come over only to find hair, dirt, and dust everywhere. Mistcont is able to provide one-time, deep cleaning services that leave your apartment, condo, or home spotless. You don't have to scrub all day because your loved ones are coming to visit. Hire Mistcont instead!
Moving. Moving is an incredibly stressful time. There is a lot to think about and a lot to do. Cleaning probably hasn't even crossed your mind! If you own your property and are selling, it's polite to clean up before you leave. If you are renting, your landlord expects you to clean if you want your deposit back. Mistcont can clean your residential space professionally so the next residents can move into a clean space.
Construction. If you are building, renovating, or remodeling, you know how fun it can be. With that said, it's dirty. There will be dirt and debris leftover. We can clean up this mess so you can enjoy your new and improved space.
With COVID-19 and other illnesses, it's important to keep your family, employees, and/or customers protected. Mistcont offers hospital-grade disinfection services that eliminate up to 99.9% of illness-causing germs.
We service many other areas such as: