We all want a clean home or business. With that said, it can be difficult to find the time to clean up. Even if you regularly wipe down the counters and sweep the floor, there's a good chance that you are missing a lot of areas (especially those harder-to-reach areas). In order to keep your home or business clean, you'll want to consider a professional cleaning service in Bloomingdale like Mistcont.
Mistcont is a professional cleaning service with over a decade of experience in the industry. We are able to fully clean and disinfect your home, office space, restaurant, or anywhere else that needs a thorough cleaning. We pride ourselves on excellent customer service, and we won't stop cleaning until the home or business is spotless.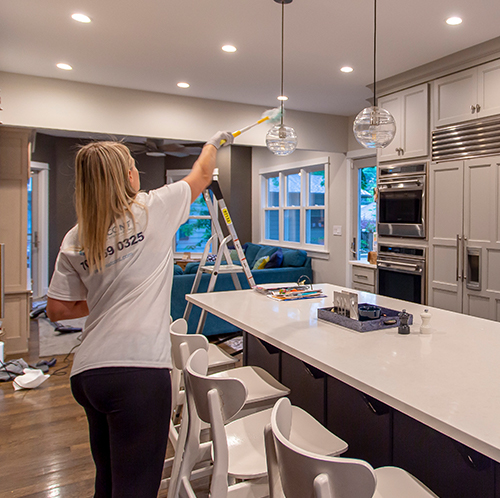 Why a Professional Cleaning Service in Bloomingdale?
There are a few reasons why you'll want to consider a professional cleaning service in Bloomingdale. These include:
Thorough, Professional Cleaning
Even if you grew up doing chores and cleaning around the house, there's a good chance you don't have the same skillset as a professional cleaner. The right professional cleaning service is able to clean your home or business in a thorough manner, using the best cleaning materials available. You'd be surprised how big of a difference a professional cleaning company can make!
More Free Time
Most people don't like cleaning. Even though it's a necessity, it can be dull. On top of that, there are so many other things you could be doing if you didn't have to clean. You could be spending time with your spouse, playing with your kids, walking your dog, getting caught up on work…the possibilities are endless. Instead, you are stuck sweeping and mopping. This doesn't have to be the case, though. With a professional cleaning service, you can spend more time doing the things you love and less time scrubbing the toilet.
Deep Cleaning
You may clean regularly and that's awesome! It's a great habit to be in. With that said, most people don't perform deep cleanings regularly. There is a major difference between a surface-level cleaning and a deep cleaning. Deep cleaning involves reaching all of those difficult spots and places people forget. Behind the toilet, the blades of ceiling fans, the corners of closets…there are a ton of spots that you may be overlooking.
A professional cleaning service is able to perform a deep cleaning that reaches all of those areas you may have forgotten or may not have properly been able to reach.
Longer-Lasting Carpets
It's easy to forget about your carpets and rugs and let them go. Over time, though, they begin to stink and get really dirty. On top of that, they start to gather dust, dirt, and dander. This, in turn, can be very dangerous and lead to allergies, respiratory issues, skin irritation, and more. On top of that, not cleaning carpets and rugs regularly can lead to them getting damaged. This means you'll need to replace them more often.
By hiring a professional cleaning service like Mistcont, you can rest assured that your carpets will be clean, which means they will last longer and be safer.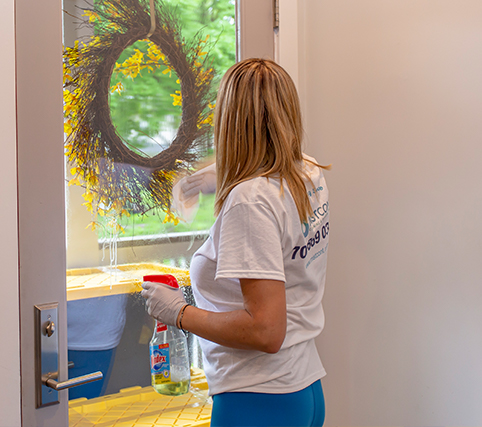 Cleaning service in Bloomingdale? A Cleaner Home is a Phone Call Away!
Mistcont has been in business for over ten years, and we are locally-owned. We enjoy helping our neighbors to keep their homes and businesses clean. If you have any questions about our services or are ready to book a cleaning, contact us today! We'd be happy to help.
Different Types of Cleaning Services in Bloomingdale
There are a variety of different types of cleaning services we offer. These include:
Residential Cleaning. It's nice to have someone come in and clean your home from top to bottom. Even if you clean on your own, having a regularly scheduled deep cleaning helps to ensure dirt, hair, dust, and other debris don't build up in corners of the house. With our residential cleaning service, you can spend less time cleaning and more time doing the things that you love.
Commercial Cleaning. If you own a business, you have a lot of work to do at any given time. Whether it is working with clients, managing employees, doing paperwork, or anything else, you're busy. The last thing you want to spend time on is cleaning the toilets and ceiling fans. A professional, commercial cleaning service ensures that your surfaces and floors are clean, keeping your customers and employees safe and happy. A clean space makes the right first impression on a customer. A dirty space makes the wrong one. Make sure your business stays clean by hiring Mistcont for regular commercial cleaning services.
One-Time Cleaning. If you have friends or family coming to visit and you want to make sure your home is spotless, you should consider a one-time cleaning service. Our team will come to your home and clean it from top to bottom—ensuring the comfort and safety of your guests. The same goes for your office space. If you have a special client that is coming in that you want to impress, hire Mistcont to clean your office thoroughly so you can make the right first impression.
Moving. Moving is a difficult process. There is packing, renting a truck, loading, unloading…it's a lot. The last thing you want to think about is cleaning your old place or your new one. The people moving in after you will expect a clean apartment, condo, or home, though, and it's only polite to leave them with one. To save yourself the stress of cleaning after you move out, hire a professional cleaning service. Mistcont will make sure the next tenants that move in are happy with their clean, new place.
 Construction. Construction is messy. If you are restoring, renovating, or doing any other form of construction, reach out to Mistcont to clean up after. We'll make sure all of the dust, dirt, and debris are removed.
Mistcont also offers hospital-grade disinfection services that eliminate up to 99.9% of illness-causing germs.
We service many other areas such as: