Everyone likes a spotless home or business. Most people don't like cleaning. This causes a lot of annoyance and frustration. Who wants to spend their whole day cleaning—especially if it's their day off?
If you have a business that needs some deep cleaning, you have guests coming over, or you simply would like ongoing cleaning services to save yourself some time, you'll want to consider hiring a professional cleaning service like Mistcont. We provide the best cleaning services in the Chicagoland area, and we promise you will be pleased with the results.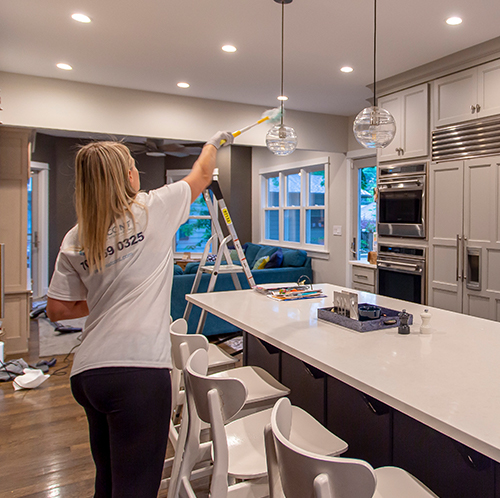 Why a Cleaning Service in Oak Park?
There are a lot of major advantages to hiring a professional cleaning company. Some of these include:
Thorough, Professional Cleaning
While you may have grown up helping out around the house and doing chores, you may not know the ins and outs of how to professionally clean a house. Our expert team has the experience and materials needed to make your counters shine and remove all the dust, dirt, and debris from your floors. You'll be amazed by the difference it makes hiring a professional cleaning company.
Save Time
Cleaning takes a lot of time. This is especially so if you aren't great at it. There are a lot of other things you could be spending this time on. You could take your dog for a walk, play with your kids, work on your business, or even binge your favorite TV show. Instead, you are cleaning…and that is a bore and a chore! To open up some extra time in your day, consider a professional cleaning service like Mistcont. You'll have a sparkling home while also being able to do the things you love—instead of cleaning.
Deep Cleaning
You probably did miss a spot…
Most people don't know what to look for when deep cleaning. Often, people will clean the surfaces of their homes and call it a day. The same goes for businesses. Meanwhile, dirt and grime are building up in the corners, under the toilet, on the ceiling fans, and in other places. A professional cleaning service is able to not only clean the surfaces of your home or business but also all of the hard-to-reach and often forgotten spots. You'll definitely notice the difference!
Longer-Lasting Carpets
Taking good care of your carpets will help to avoid bad smells and will even keep your family safe. Many people let their carpets and rugs go and, because of this, need to replace them. You can actually save a ton of money by having your carpets professionally cleaned. Properly cleaned carpets and rugs will last longer and are a lot safer. Make sure your carpets are professionally cleaned to improve their lifespan.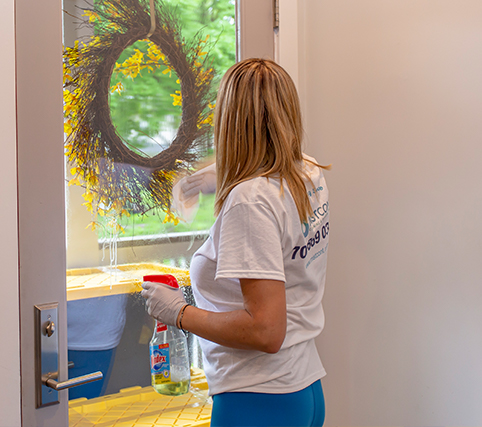 About Mistcont – Cleaning Service Oak Park

With over ten years in the industry, we know what it takes to professionally clean a home or business. We are locally-owned and service the Chicagoland area. We promise your business or home will be spotless when we leave. It is our goal to provide the best services possible, all at an affordable rate.
There are a variety of different types of cleaning services we offer. These include:
Commercial Cleaning. It's important to keep your business clean. Not only will it give customers the right impression, but it will also help to keep your staff safe and comfortable. No one likes working in a dirty environment. If you work in the foodservice industry, it's especially important to have your surfaces and kitchen cleaned professionally. Whether you have a small office with a couple of employees or an entire office building, make sure you keep it clean with professional cleaning services.
Residential Cleaning. No one likes to sit down to relax after a long day only to see that their TV stand, remote, and surfaces are caked in dust. It's also gross walking around the house on hardwood floors and feeling dirt, dander, and pet hair under your feet. While you may do what you can to clean your home, you're busy. This leads to a home that is never truly clean. A professional residential cleaning service can keep your home clean so you can relax and focus on more important things.
One-Time Cleaning. If you have a special event coming up or you are simply sick of how dirty your home is, you're likely a good candidate for a one-time cleaning. Mistcont offers one-time cleaning services to those that simply need a deep cleaning to prepare for events, or for those that would like those hard-to-reach spots professionally cleaned.
Moving. Moving is stressful. There are a lot of things to consider. The last thing you want to think about is cleaning your house. We offer professional cleaning services both for people that are moving in or out of a home, condo, or apartment. If you are renting, your landlord expects you to leave the place spotless. If you are moving out of your home, it's polite to leave a clean house behind. You also may find when you move into a new place that the previous tenants didn't clean properly. Whatever the case may be, if you need help cleaning before or after a move, we're here to help!
Construction. Renovations and remodels are fun, but they are also dirty. If your home or business has recently undergone construction, we can clean up all of the debris for you and leave your business or home spotless.
With the threat of COVID-19 and other illnesses, it's extremely important to keep your home or business clean and disinfected. Mistcont offers professional disinfection treatment services. Our hospital-grade disinfection services eliminate up to 99.9% of illness-causing germs. Ask us about having your home or business disinfected.
We're Here to Help!
If you need help cleaning your home or business, reach out today! We'd be happy to discuss the different cleaning options we offer and get you in the books for a cleaning.
Your clean home or business is a phone call away!
We service many other areas such as: