Have friends or family visiting? Have a business that you want to keep clean and sanitary for employees and customers? Sick of taking time out of your day to clean your entire house when you could be spending that time having fun or getting work done?
For any of these reasons and many more, you'll want to consider hiring a River Forest cleaning service. For the best quality service in the industry, Mistcont is the right cleaning service to meet your needs. Our expert cleaning team is able to reach every nook and cranny to ensure your residence or business is spotless—from top to bottom. We also offer disinfectant services, which are a great way to combat COVID-19 and a variety of other illnesses.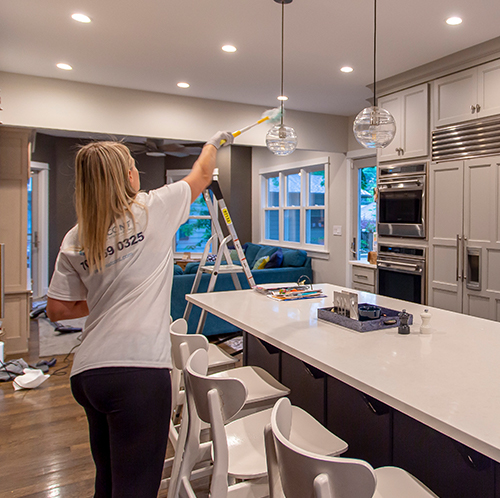 Why a Cleaning Service in River Forest?
There are a lot of reasons to hire a cleaning service in River Forest. Below are some of the main reasons:
Excellent, Professional Cleaning
 Let's face it—you aren't a professional cleaner. You may know how to sweep, mop, and dust, but there's a good chance you are missing a lot of the problem areas. You also may not be using the right materials to get the job done correctly. A professional cleaning service is able to get the job done right and ensure your house or business is clean and safe.
Save Time
 Who likes to spend their whole day cleaning? A smaller apartment or condo is annoying enough to clean as it is. A house or a business? That can take forever. That time could be better spent hanging out with your kids, getting work done, or simply catching up on your favorite TV show. Whether you have a small apartment or a large, multi-story house, Mistcont can professionally clean your home or business from top to bottom.
Longer-Lasting Carpets
 Often people don't take great care of their rugs and carpets. While you may occasionally vacuum, there's a good chance you have missed a lot of dirt, pet hair, dander, and more. By hiring a professional cleaning service, you can ensure longer-lasting carpets and rugs—which saves you a lot of money in the long run.
Deep Cleaning
 When was the last time you cleaned your ceiling fans? How about the corners of your bathroom? Your blinds? Even with a casual cleaning every weekend or so, your home is still collecting dust, dirt, and dander. There are a lot of spots that are difficult to reach, or that you may simply be forgetting about. By hiring Mistcont for deep cleaning, we'll make sure to clean all of the tough spots that you may be forgetting or may not know how to get to.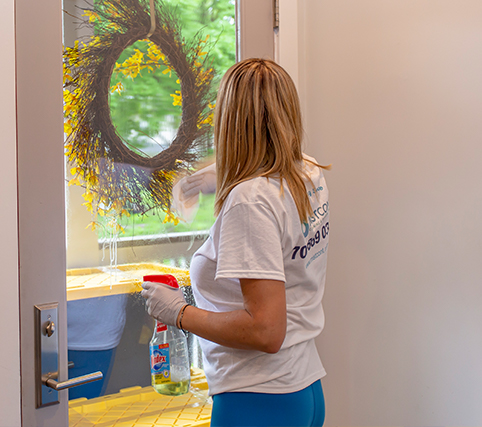 About Mistcont – Cleaning Services in River Forest
Mistcont is an independently owned, local cleaning service that has been servicing the Chicagoland area for 10 years. Our team is made up of professional cleaners that are the best at what they do. Whether you have a large business or a small apartment, you'll receive the same, high-quality service. We treat all of our customers the same—whether it's a one-time cleaning or an ongoing service.
There are a variety of types of cleaning services we offer. These include:
Commercial Cleaning. It's extremely important to keep your employees and customers safe and comfortable. You don't want your customers to see spiderwebs in the corners, dirt on the floors, or dust on your tables. It's also unsanitary to have an unclean environment and can even be dangerous. This is especially so for restaurants and other food service businesses. The right cleaning service will be able to ensure your business is clean from top to bottom—keeping your employees safe and your customers happy.
Residential Cleaning. Your home should be safe and comfortable. No one likes coming home after a long day to see a dust-covered house with dirty floors and mirrors. It can be tough to clean regularly. You are busy. Residential cleanings keep your home safe and allow you to have more time to spend catching up on your favorite shows, enjoying your hobbies, and hanging out with your friends and family.
Moving. Moving is a difficult time. Along with how stressful it can be, it's also pretty dirty. If you are renting, your landlord is expecting you to leave the place clean. If you are moving out of your house and into a new one, it's polite to leave the new owners with a clean house. Instead of worrying about cleaning up your place when you are moving out, hire Mistcont. We'll make sure your home or apartment is spotless. If you are moving in and the previous tenants left the place a mess, we can also help to clean up before you move in.
Construction. Construction can be a lot of fun, especially when it means adding on to your home or business. It's also extremely messy. We can help you to clean up after construction and remove all of the dirt and debris.
One-Time Cleaning. Sometimes you have friends or family coming by and you just want to make sure your home is clean and presentable. Mistcont offers one-time cleaning services for these special occasions. We'll make sure your home, condo, or apartment is in presentable shape. You want to make a good impression. We want to help.
Due to the COVID-19 pandemic, we have expanded our disinfection services, and we offer both commercial and residential treatments. Our hospital-grade disinfection services eliminate up to 99.9% of illness-causing germs. Ask us about our disinfection services for more protection from viruses and germs.
Reach Out to Mistcont Today!
If you need a professional cleaning service or would simply like to learn more about our services, reach out to Mistcont today. We'd be happy to discuss our one-time or recurring cleaning services and get you in the books for a cleaning.
You deserve a clean home or business. We're here to make sure your surfaces shine!
We service many other areas such as: