Cleaning can be a major hassle. This is especially the case when it comes to cleaning an entire commercial space. If you run a business, though, you know how important it is for your space to be as clean as possible.
This is especially the case if you have a consumer-facing business and a storefront. You don't want your customers coming in to see dirty counters and dust all over. If you have a restaurant, coffee shop, or any other place that serves food, it's important to have it deep cleaned regularly for the safety of your customers and employees.
Even if your company is not open to the public, you still want to look out for your employees. No one likes working in a dirty environment. If the space is very dirty, it even becomes a safety hazard for your employees and yourself.
With how busy you are building your business you don't have a ton of time to deep clean. That's where Mistcont comes in. We provide commercial cleaning services that are unmatched in the area! We have been in business serving the Chicagoland area for over 10 years and are locally owned. We care about our community and provide excellent services at affordable rates.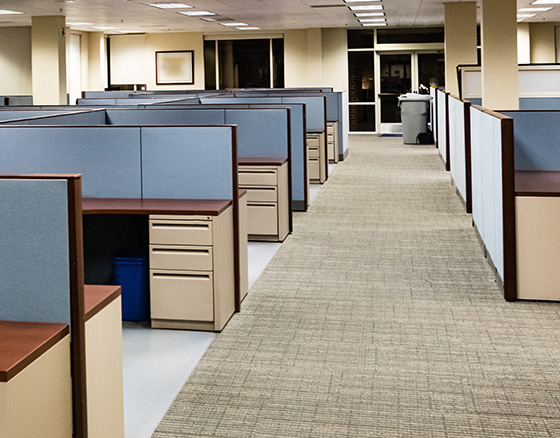 Why a Professional Cleaning Service?
There are a variety of reasons why you'll want to go with a professional cleaning service for your commercial business. These include:
High-Quality Cleaning Services
Unless you run a cleaning business, you likely don't have the skillset of a professional cleaner. You also may not have the necessary materials to clean your commercial space from top to bottom. A professional cleaning service like Mistcont has the materials and knowhow needed to ensure your commercial space gets the best cleaning possible. This keeps your space safe and your customers happy.
More Time for Business Growth
Time is a very limited resource. You only have so much throughout the day. If you are building a business, it's likely that you are spending a large portion of your day at the office, restaurant, or store. Once you are off work, you want to go home, spend time with your family, hang out with your kids, and just relax. The last thing you want to do is close up, just to stay late cleaning. Instead of carving out time in your workday to clean or staying late, you can hire a professional cleaning service. This allows you more time to spend growing your business and hanging out with your loved ones, and less time vacuuming the floors and scrubbing the toilets.
Deeper Cleaning
Even if you are good at cleaning, there's a good chance you aren't providing your space with the deep cleaning it needs. While your commercial space doesn't need to be deep cleaned every day, it does need to be deep cleaned occasionally to ensure the safety of your staff, your customers, and yourself. This means cleaning your fans, behind your toilets, in your closets, and all of the other spaces you either can't reach or often forget. A cleaning company like Mistcont provides cleaners that know all of the spots that people commonly miss when cleaning. This allows you to get the best cleaning possible.
Longer-Lasting Carpets
Your carpet isn't invincible, and it doesn't last forever. It lasts even shorter if you don't take good care of it. It can be easy to let vacuuming rugs and carpets slide. Over time, though, this leads to more and more damage. Eventually, the carpets and/or rugs in your commercial space become so damaged that they need to be replaced. On top of this, you may be damaging your carpets and rugs by using the wrong cleaning materials.
Not only will your carpets and/or rugs be damaged over time if they aren't properly cared for, but they can also lead to health issues. This includes allergies, respiratory issues, and more. You don't want to put your employees or yourself at risk because you haven't properly cared for your carpet!
Mistcont is able to properly clean your carpets and rugs with the right materials to ensure their longevity and safety.
Disinfection Services
Disinfection is something that many businesses neglect. It is more important than ever now, though, to ensure your commercial space is properly cleaned and disinfected. Mistcont offers hospital-grade disinfection services that eliminate up to 99.9% of illness-causing germs. This includes protection against the flu, ringworm, stomach bugs, and even COVID-19. Keep your employees and customers safe with Mistcont's disinfection services!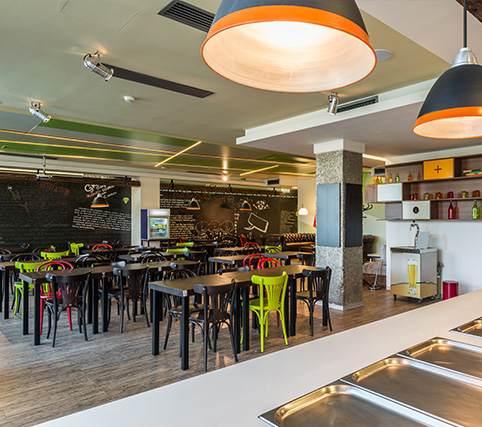 Looking for commercial cleaning service in Chicago or Chicago Suburbs?
We're Here to Help!
Reach out today if you need your commercial space cleaned either one time or on an ongoing basis. We're happy to help!
Commercial Cleaning Services We Offer

Along with commercial cleaning services, Mistcont provides a variety of other services. These include:
Residential Cleaning. Along with your commercial space, we are also able to clean your house, apartment, or condo! Our residential cleaning services are comprehensive and high-quality. Just like you don't want to spend time at the office cleaning, you don't want to get home and have to spend your nights cleaning! Contact Mistcont for professional, residential cleaning services.
One-Time Cleaning. Sometimes you simply need a one-time, deep cleaning of your space. If this is the case, let us know! We'd be happy to come out for a one-time cleaning service.
Moving. Whether you are changing up locations or moving into a bigger space, you want to leave your old commercial space clean for the next tenants. Moving is a hassle, though, and cleaning up can take time. Mistcont can ensure your space is clean once you move out. We can also clean your new space once you are ready to move in!
Construction. If your business is looking to expand, you may need to renovate, remodel, or even build a new structure from scratch. What you may not be considering is the massive mess that will be left over after you've finished construction. Mistcont can visit your construction site once construction is complete and clean it from top to bottom.